Connect with me & your Community & Take Action on your Ideas!
Have you got a head full of ideas that you struggle to take action on or do you have a lot of half-finished projects?
Do you need to find an idea or choose a direction?
Do you need support, strategy & accountability to reach your ideal goals?
Do you want to join me & a small group of like-minded Pilates professionals who want to up-level their skills & the industry as a whole?
Do you want to connect with a community & share ideas, brainstorm & progress together?
Are you ready to make the most of the last few months of 2022 into 2023 preparing to fulfil your potential & your goals?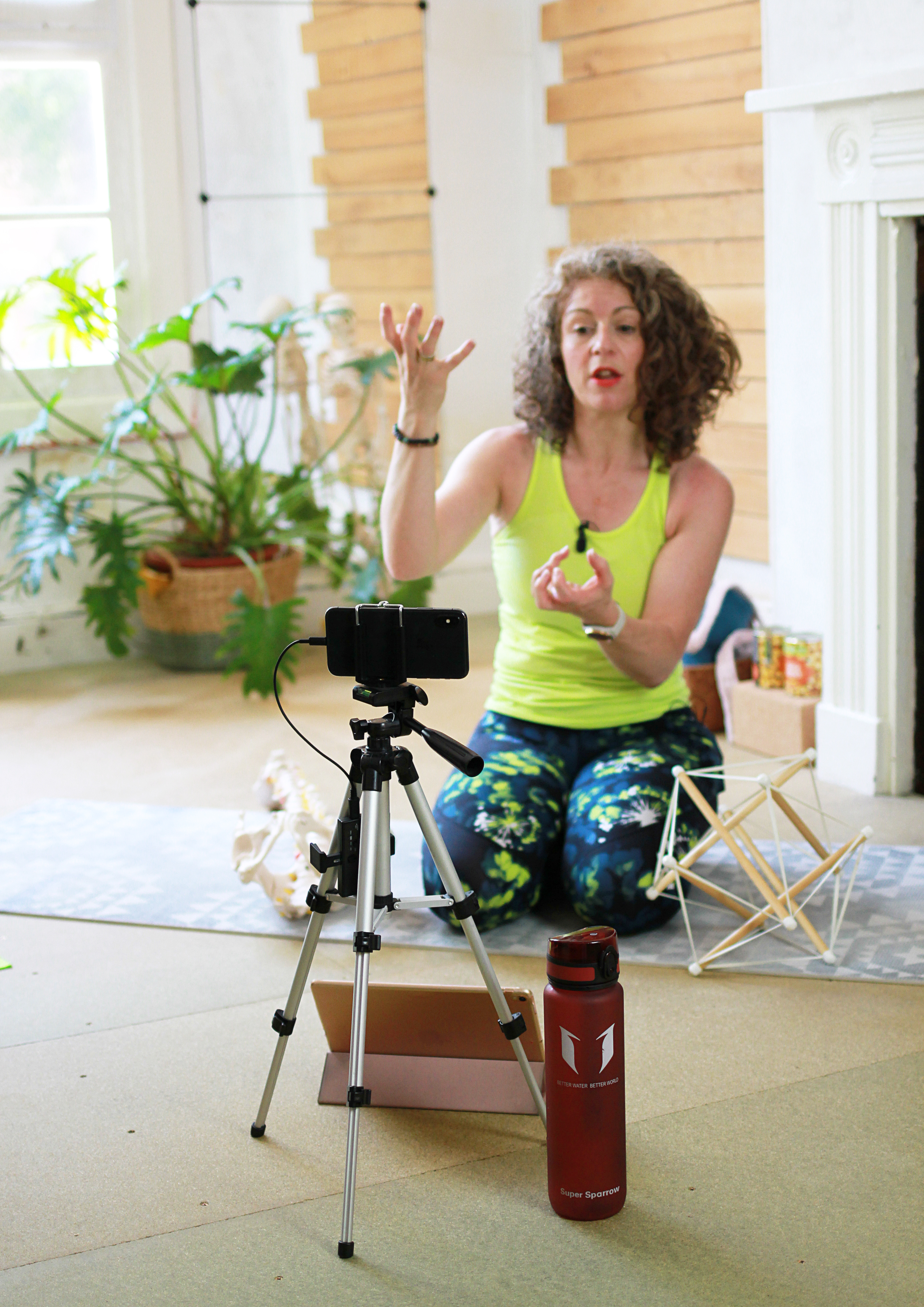 When I started my own classes almost twenty years ago there was no studio, no social media, no mentors, no local education, no structure or business strategy to follow. Absolutely nothing. Everything I have learned I have had to seek out, self study, figure out, make mistakes to learn from.
I brought Polestar Pilates Education out of London & up North, I hosted Pilates Umbrella events including Lolita San Miguel & Julian Littleford & Alan Herdman, I travelled to Canada & America in search of the best education to bring back including becoming a Second Generation teacher.
I have been studying advanced Anatomy & business through online education & study, most recently with Dean Graziosi & Tony Robins.
Over the last five years I have had more & more of you reach out asking for support & advice on running your community classes, progressing clients, opening home studios & so much more. I have now created my own mentoring & coaching programs to answer all those questions & more.
Frequently Asked Questions
Who is Connect Group Coaching For?
If you have 3 or more years of experience teaching Pilates, Movement or Manual Therapy.
If you have a head full of ideas that you need strategies to bring into action.
How do we meet?
By Zoom once a month on Mondays 4pm-5.15pm & regular chat group for accountability & support on Telegram.
Dates for the diary
5th Sept
3rd Oct
14th Nov
28th Nov
12th Dec
9th Jan 2023
How much does it cost?
£28 per month plus VAT £33.60.
What does it look like?
Monthly calls, teaching, self-practice, business and personal growth strategies, closed telegram group for ongoing support, all your how to be a Pilates Teacher &. Business owner questions answered plus the Accountability you need to follow through on your big goals.